INVERSION
---
an inverted position, order, form or relationship
Inversion exhibition 31.3.- 30.6.2021

The online exhibition is now closed!
Exhibition
TUUKKA PASANEN • SATU MIETTINEN • ULLA-MARI LINDSTRÖM
MARIA KÄRKKÄINEN • KATARINA KARPPINEN • TINA JOKITALO
31.3. - 30.6.2021
Inversion is an online virtual exhibition of 360° panoramic art that was created for the virtual space as digital collages, exploring the possibilities of integrating sound and alternative imagery to the immersive experience. Each artist deployed the virtual space as a foundation for the creative process, the result is a combination of different approaches such as creating a space that brings you inside the work of art, and 'out of this world' - realities. The virtual space also served as a contributor and platform to works of art, that was created previously but now accommodated from the perspective of the virtual space. The themes of the exhibition touch the subjects of existential questions - from humanity to the soul, the environment and ecological issues, along with the concept of time and space.

The exhibition provides a perspective of immersive art in a digital environment where everything is possible.
Artists & process statements
Tuukka Pasanen
In his practice, Tuukka Pasanen (b. 1978) utilizes programming and technical elements, creating installation-like, often interactive works. The works of Pasanen deal with our growing interaction with machines, the subsequent distancing from nature, and the contradictions these create.

What would you do with the last drop of water?

Welcome to Earth fellow martians! This is our next stop. We reached the area where the Water-monument is located. Earth was home of humankind nearly 200 000 years before the massive Exodus to space started. Which happened straight after the greenhouse effect and artificial intelligence war machines nearly wiped out whole homo sapiens.
From your earplug system, you can hear a short clip of northern birds. Birds were flying creatures that existed in various forms.
We have to keep this visit very short because of artificial intelligence war machines which now are conquerors of the dead Earth. As we now have done Earth, our next stop is the Moon.
Satu Miettinen | satumiettinen.blog
Performance as placemaking

Experiments with the performance for the placemaking started with lavvu, a traditional Sami housing. This created a strong mental space with the experiments.

My idea was to represent the feeling of the environment and the performance when moving through these spaces.

In modern times, we need new ways to ground ourselves when placemaking is not constructed through families.

How to make sense of the space and create a meaningful connection with nature through performance?
Ulla-Mari Lindström | ullamari.com
Hybrid Herbarium

"What if plants were one of us
What the world is, what we are,
must asked from leaves, roots and flowers"
Emanuele Coccia

Focusing close and try to grasp its significance
its dignity, its vulnerability
its strength of beauty

Strange characteristics
testament to evolutionary

Playing with the sound

Will, it still exist
in 100 years time
or will it be lost
and merely a memory
of the past

There is finally one common ancestor of species

Halszkaraptor escuilliei
"killer duck"

Reverse evolution
imagine lungs adapt to survive underwater
hands turn into fins
feet turn into tails
..in millions of years
Maria Kärkkäinen | bymariak.com
Treasure Map (nro. 7)

"Open the door, unlock your creativity"

This 360° panorama work is based on a collage I created in 2020. Process was a visual, art-based way to reconnect with my intuition again.

So — when stepping to the virtual space, you will step in to the place, that I created with joy <3

You can use "Treasure Map" making as a method to visualise your goals and then use it as a visual reminder.

// cut, paste, pin, collect, create, edit, undo, continue, think, let it go, sleep, continue, cut, paste, connect, be patient, make a wish, take a step, just the way you are //
Katarina Karppinen | katarinakarppinen.fi
POEM OF THE BIOSPHERE
360° VIDEO
360° panorama

ARTWORK IS:

MEDIA ART ECOSYSTEM
NONHUMAN ROLEPLAY
KIDS IN COSTUMES
and some adults too
IMPROVISATION!
ANIMISTIC DREAMING
SOUNDS FROM THE NATURE
AND FROM SYNTHETISATORS
LOOPS
RHYTHMS
UNKNOWING
Tina Jokitalo | tinajokitalo.com
The case(s) of Update
Still life - staged arti(e)fact
An archival of personal & 'lost and found' objects

What will overmorrow look like, when the day before tomorrow
fades away into the shadows of yesterday?

Time and space of our digital life versus analogue

'Play it by Ear'
A radio - kind of- play, based upon readers commentaries about an online article:
'Have smartphones killed the art of conversation?'
About
INVERSION can be interpreted as an inverted position, order, form or relationship, the project's theme offered challenges for thought about digital reality. Whether an emerging technology affects art and what the creativity that exists within each art form can contribute. Art conveys and contributes to communicating technique, while technology drives the development of cross-border art expressions in different ways.
The implementation of the joint 360 ° Virtual Tour exhibition took into account the opportunities that 360 ° panoramic technology can offer, such as integrating sound and videos into the digital art experience - but also how these expressions affected the creative process. The project provided artists with the opportunity to further develop their ideas in a collective manner of collaboration. The aim was to create a virtual exhibition that explores the potential of the digital space while providing a process for artists to find new ways of creating and sharing their art online.
News
• The online exhibition is now closed.
Thank you to the artists of the exhibition and online visitors:
the exhibition reached 2055 online visits.
---
• Week nine: The Inversion exhibition is now available online until 30.6.2021!
---
• Week eight: The Inversion invitation is available as 360° panorama (FI/EN)
---
• Week seven: The opening of the exhibition is approaching - within two weeks! Artists are finalizing their 360° virtual spaces for the upcoming exhibition and the website is going to be updated with information about the artists and the exhibition.
---
• Week five and six: Ongoing creative process of 360° panoramas for the upcoming exhibition. The exhibition also expanded with a mirror view of the main gallery space: with process statements from each artist.
---
• Week four - online: A glimpse of the up-coming space where the viewer arrives when entering the exhibition. The interior of the space provides a more traditional point of view with equirectangular panoramas on the walls while acting as links to each artist's virtual space.
---
• Week three - online: The up-coming exhibition was the main topic this week, along with experimental phases of creating 360° panoramas with different options of tools. Thoughts about the arrival point and how the visitor interacts was one main question: the difference between a non-linear and a linear experience.
---
• Week two - online: Focusing on the variety of possibilities while creating an interactive 360° panorama. Does it have to reflect reality and how does other elements such as moving image and sound affect the outcome?
---
• Week one - online: A brief look into the history of panorama and VR. Some thoughts about the up-coming exhibition, goals and Kuula platform introduction.
---
• The up-coming 360° virtual tour exhibition will be published on the 31.3.2021!
• The open call is over! Six artists from Valmed ry are taking part in the up-coming exhibition.
• The moderator of this project recieved a grant from the Arts Promotion Centre Finland for the possibility of realizing this project.
INVERSION
---
Käänteinen asema, järjestys, muoto tai suhde
INVERSION on virtuaalinen näyttely, joka yhdistää 360° panoraama-taiteen digitaalisiin kollaaseihin käyttämällä ääntä ja erilaista kuvaa luoden niistä immersiivisen kokonaisuuden.
Taiteilijat käyttivät virtuaalista tilaa luovan prosessin perustana. Tuloksena on yhdistelmä erilaisia lähestymistapoja jotka sekä vievät katsojan taideteosten sisälle, että pois reaalimaailmasta - toisiin todellisuuksiin. Virtuaalinen tila toimi osin myös alustana jo aiemmin luoduille taideteoksille, jotka on nyt muokattu uudelleen virtuaalisen tilakokemuksen mahdollisuuksia hyödyntäen. Näyttelyn teemat käsittelevät olemassaolon peruskysymyksiä ihmisyydestä sieluun, ympäristöä ja ekologisia teemoja sekä ajan ja tilan käsitteitä. Inversion tarjoaa näkökulman immersiiviseen taiteeseen digitaalisessa ympäristössä, jossa kaikki on mahdollista.
PANORAAMA
Kaikki ja näkymä - kreikankielisistä sanoista "pan" ja "orama"
Panoraama on keksintö, joka patentoitiin vuonna 1787. Termin loi brittiläinen taidemaalari Robert Barker, joka suunnitteli valtavan ympyrän muotoisen talon Lontoossa. Nelikerroksisen rakennuksen sisällä oli seiniä peittäviä maalauksia sylinterimäisellä pinnalla. Se loi upean illuusion seisomisesta keskellä Edinburghin maisemaa Caltonin kukkuloilla.
Barker kutsui teostaan nimellä "La nature a coup d'oeil'"- luonto yhdellä silmäyksellä. Barker tehosti kokemusta lisäämällä rekvisiitta etualalle ja sinetöimällä kankaan reunat. Yleisön täytyi kävellä pimeää käytävää pitkin ja nousta portaita ennen kuin se näki kokonaisuuden ylempää.
Panoraama-ilmiö levisi muualle Eurooppaan ja myöhemmin Yhdysvaltoihin, mutta se väistyi elokuvien yleistyessä 1900-luvulla.
Panoraama-maalausten 360 asteen seinämaalaukset voidaan nähdä varhaisina yrityksinä luoda virtuaalista todellisuutta. Ne pyrkivät luomaan illuusion olla läsnä missä tahansa missä emme ole. Nykyään termi "panoraama" voi tarkoittaa mitä tahansa kattavaa yleiskatsausta aiheesta, olipa kyseessä televisio-dokumentti tai turistin näköalapaikalta ottama kuva, joka on otettu kiinteästä kohdasta panoroimalla kameraa koko näkymän poikki. Juuri matkapuhelimilla tapahtuvan valokuvauksen kasvu ja välineen kyky tallentaa panoraama-valokuvia ilman erikoislaitteita on lisännyt panoraaman suosiota.
PROJEKTI
Inversion on taiteellinen projekti joka tarjosi sen osallistuville taiteilijoille eväitä käsityksiin digitaalisesta todellisuudesta. Kuinka kehittyvä teknologia vaikuttaa taiteeseen ja miten kullakin taidemuodolla esiintyvä luovuus voi siihen vaikuttaa? Taide välittää ja edistää tekniikkaa, kun taas teknologia voi ohjata rajat ylittävien taiteellisten ilmaisujen kehittämistä eri tavoin. Tavoitteena oli luoda virtuaalinen näyttely, joka tutkii digitaalisen tilan potentiaalia tarjoten samalla prosessin minkä myötä taiteilijat löytää uusia tapoja luoda ja jakaa taiteensa verkossa.
Taiken myöntämä korona-apuraha on mahdollistanut projektin toteutuksen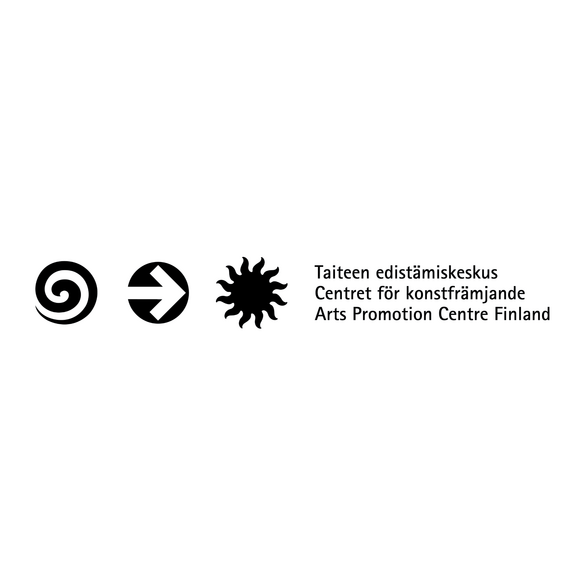 MEDIALLE
---
lehdistökuvat - lisäkuvia voi myös tiedustella taiteilijoilta
---
TUUKKA PASANEN - WHAT WOULD YOU DO WITH THE LAST DROP OF WATER?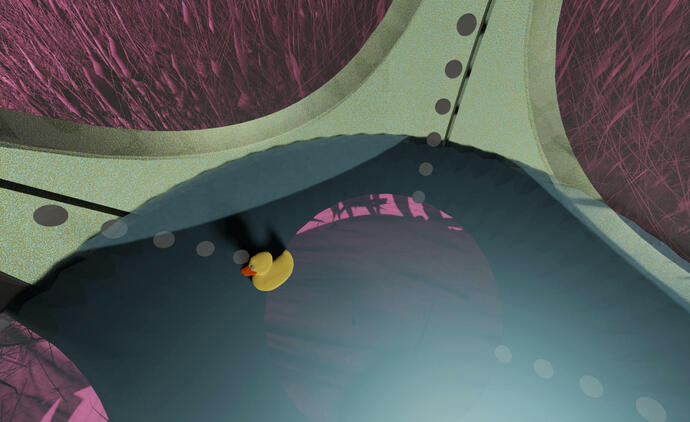 ---
SATU MIETTINEN - Performance as Placemaking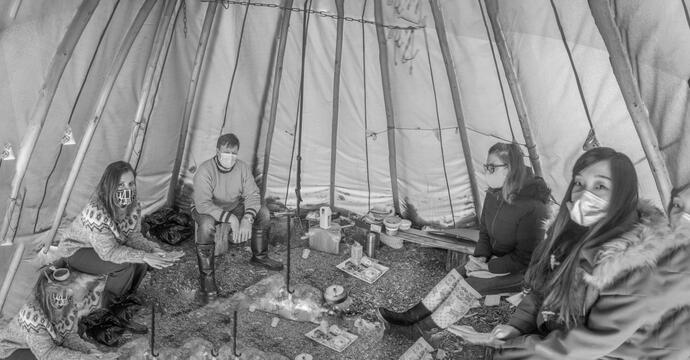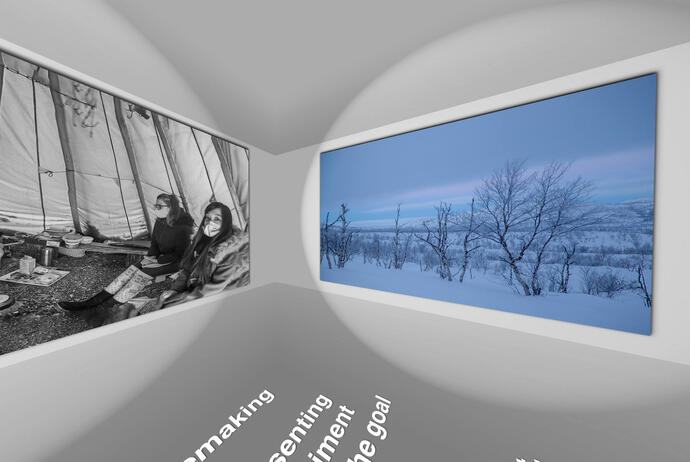 ---
ULLA-MARI LINDSTRÖM - HYBRID HERBARIUM (360°)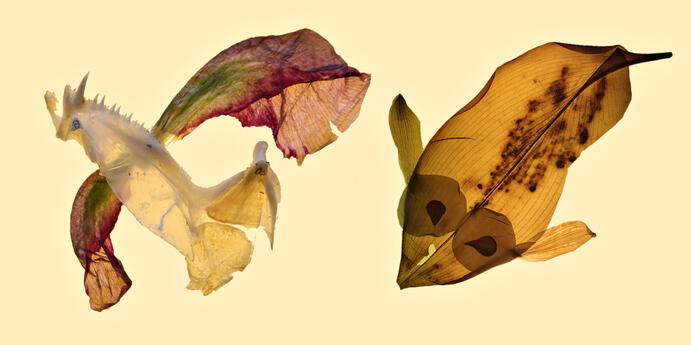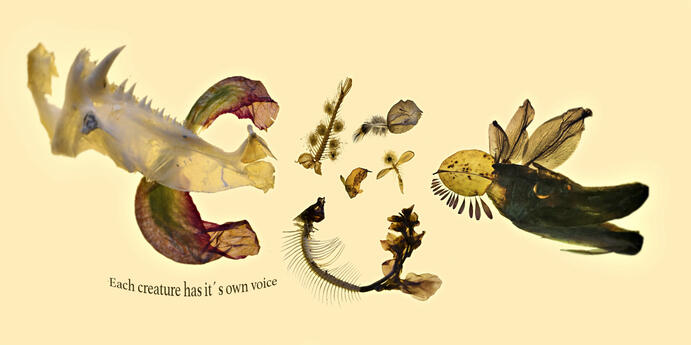 ---
MARIA KÄRKKÄINEN - TREASURE MAP (NRO.7)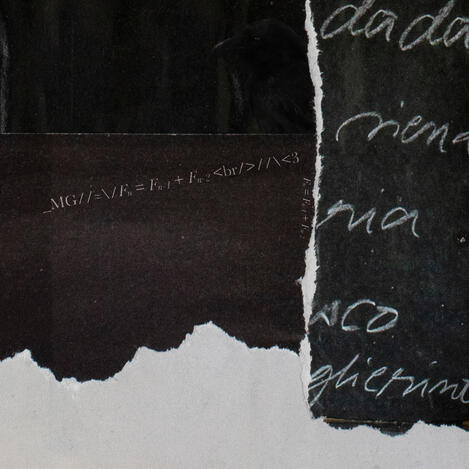 ---
KATARINA KARPPINEN - POEM OF THE BIOSPHERE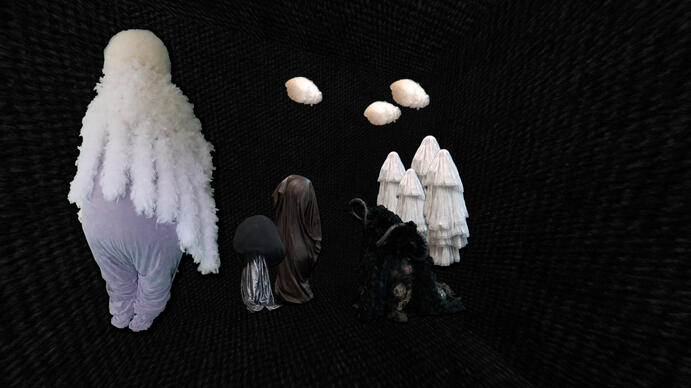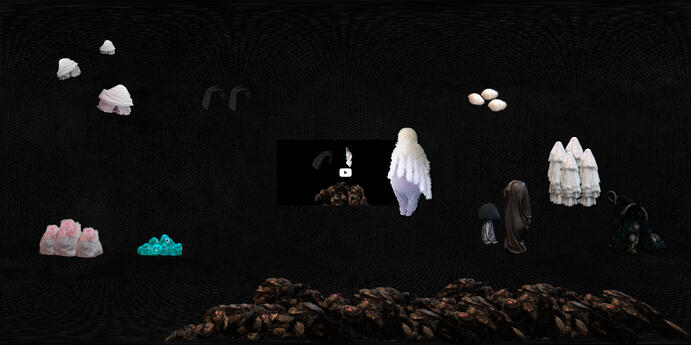 ---
TINA JOKITALO - THE CASE(S) OF UPDATE